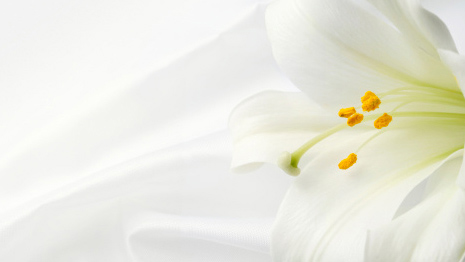 Honor a loved one in the pages of the Daily Pilot and online
Ideal For
Honoring a Loved one in your local newspaper
Print display obituary publishes in Daily Pilot
Multiple design options with photo or emblems
Discounts on notices that publish multiple days
Online obituary posted on Legacy.com and remains online indefinitely
Online guestbook available for 30 days (can be sponsored to remain online longer)
Deadlines
Print Deadlines vary by the day of the week. The Calendar used for scheduling your ad will only display start dates that are not past deadline. The deadlines are as follows:
| | |
| --- | --- |
| To see Ad on... | Submit By |
| Sunday | Thursday 1pm |
| Wednesday | Monday 1pm |
| Thursday | Tuesday 1pm |
| Friday | Wednesday 1pm |
| Saturday | Thursday 1pm |
* Deadlines subject to change due to holidays, etc. (click "Buy Now" and scroll down to the Calendar to see the next available date)
Additional Information
To assist you in creating your notice, below is a list of information you may wish to include:
Photo (optional)
Full name of person (including "nickname")
Age of person at death
Date and residence at death
Date and place of birth
Parent's, spouse's, children's and grandchildren's names
Previous residences Previous residences
Work history, military history, education
Clubs, hobbies or interests, accomplishments, volunteer activities
Survivors or those who predeceased the person including immediate family, relatives, close friends
Funeral or memorial service information (dates, times, locations, cemetery/place of burial location and contact information)
Information on where memorial contributions or donations may be made (list full address and phone number if possible)
Use only standard abbreviations (examples: UCLA, USC, BA)
All listings are in English
Do not write in all caps
Listings subject to editing for style and grammar.
Size
2-column size available with a variety of design options
Reach
Target Daily Pilot readers.
Daily Pilot
Daily Pilot
Reach details
Publishes: Wednesday - Sunday
Coverage area: Huntington Beach, Seal Beach, Laguna Beach, Newport Beach, Costa Mesa, Corona del Mar
Reader demographics
51% Men / 49% Women
Average age 57
Own home 84%
College graduate 33%
Graduate school or above 51%
Household income $100K+ 69%
Average household income $134,391
Circulation
Wed.-Sun. 24,000
Sun. 30,000
*Does not include Seal Beach.
Source: Demographics - LA Times TCN Study, Qualtrics, February, 2012. TCN Circ. - Circulation Department based on average circulation in October/November 2013. Readership Data: 2.36 readers per TCN circulation (based on National Newspaper Association (NAA) 2009 Annual Readership Study)
Legacy.com
Legacy.com is leader in the online memorial and obituary market, Legacy.com is visited by more than 10 million users each month. It partners with 124 of the 150 largest newspapers in the U.S. and features obituaries and Guest Books to provide ways for readers to express condolences and share remembrances of loved ones for more than two-thirds of people who die in the United States.