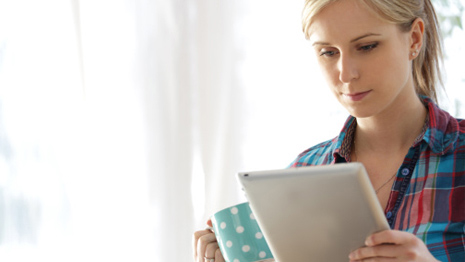 Advertise on your local news site and target your message to users in your area
Ideal For
All types of business looking to target their advertising geographically
Online ad on lacanadaonline.com
Choice of two impression tiers (50,000 or 75,000) to run over three or five consecutive days
Ad will be posted 4 days after ad submission
Two sizes available: Cube (300x250 pixels) or Leaderboard (728x90 pixels)
Populate content and images in one of our predesigned templates or upload your own ad material
Ad will be clickable, driving traffic to your website
Campaign reporting will be sent at completion of campaign
Multiple designs with photo options available
Deadlines
Ad will be posted as early as 4 days after ad submission
About Online Advertising
What is an impression?
An impression is when the ad is displayed on the page whether the ad is clicked or not. A single web page may contain multiple ads. In such cases, a single page view would result in one impression for each ad displayed.
What is a page view?
An individual viewing of a web page by a user, often counted when measuring a web site's popularity
Where will I see my ads?
The impressions are tracked and audited. We can send a report that shows the number of impressions for your ad.
Size
2 online options:
Cube (300x250 pixels)
Leaderboard (728x90 pixels)
Reach
La Cañada Valley Sun
La Cañada Valley Sun
La Cañada Valley Sun
Reach details
Publishes: Thursdays
Coverage area: La Cañada
Reader demographics
50% Men / 50% Women
Average age 55
Own home 85%
College graduate 37%
Graduate school or above 52%
Household income $100K+ 67%
Average household income $138,134
Circulation
Weekly circulation: 6,427
Readership
Weekly readership: 15,168
Source: Demographics - LA Times TCN Study, Qualtrics, February, 2012. TCN Circ. - Circulation Department based on average circulation in October/November 2013. Readership Data: 2.36 readers per TCN circulation (based on National Newspaper Association (NAA) 2009 Annual Readership Study)
lacanadaonline.com
La Cañada Valley Sun helps you target La Cañada customers like no other news outlet. Hyper-local coverage generates strong reader loyalty and engagement and provides a targeted context for your message, particularly if you're trying to connect with shoppers in your area of business.